FOR AS LITTLE AS $20 YOU CAN HAVE YOUR NAME INSCRIBED ON OUR SCROLL OF HONOR THAT WILL ACCOMPANY THE STARSHIP ENTERPRISE WHEREVER SHE APPEARS WELL INTO THE 24TH CENTURY...

CLICK ON OUR PREMIUM LEVELS BELOW OR VISIT OUR ONGOING INDIEGOGO FUNDRAISING CAMPAIGN FOR MANY MORE PREMIUM OPTIONS!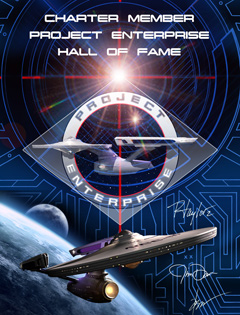 Our Enterprise will always be kept on public view at venues across the planet so fans the world over will have a chance to see her in the 'flesh.' She will NEVER disappear into private hands as our damaged and ruined original has done. Never. We want to build the Enterprise for you…for all of you and for the rest of the world to enjoy.