Nichelle Nichols
"Uhura"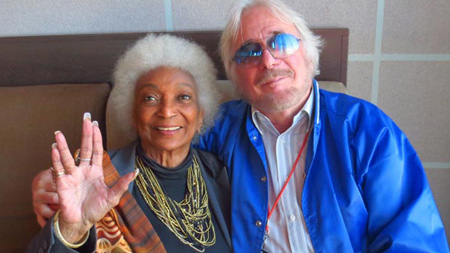 "Paul...I'll unveil the Enterprise when she's finished!"
Nichelle will unveil the Enterprise at Grauman's Chinese Theatre in Hollywood (on the Walk of Fame...but in the forecourt where the stars' footprints and autographs are) complete with searchlights and the whole Hollywood showbiz shebang
Gary Brooker
Singer/songwriter of Procol Harum
Gary Brooker, who you will all know as the singer/songwriter of Procol Harum. When you read "Creating the Enterprise" you will see how he and his lovely wife, Franky (who is a fabulous cook...why Gary isn't as big as a house is beyond me) have figured all through my life. Very dear friends since 1967 when "Whiter Shade of Pale" knocked us all out.
David Bailie
as "Cotton" in 'Pirates of the Caribbean'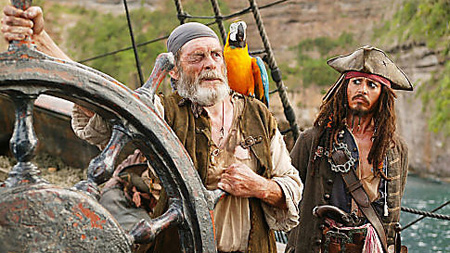 "Y'all think cause oi can't speak I can't think ............. yer wrong !! – If oi could get me 'ands on the 'elm of that proize and oi mean the 'Enterproise' .... oi'd steer yer on a voyage thru toime that'd get yer 'eart pumpin' – so soign up (or beware the press gang) - yer reward will be yer moniker alongside mine - greater than shoiny Gold ...... 'Aaaaarh!' ...... signed ''Cap'n Cotton .... master of all 'ye surveys"
Kenney Jones
Drummer, "Small Faces," "Faces," "The Who," "Jones Gang"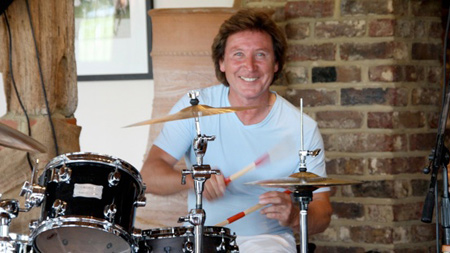 "To boldly rock where no one's rocked before! - Join me and become a Project Enterprise Hall of Fame member. Let's see the Enterprise live again."